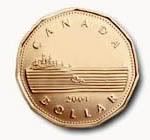 Killing the Golden Goose

In an April 26 newsletter from RBC Capital Markets, slamming the Conservatives' Trust Tax, they make the apt comparison to the old fable about the Golden Goose.

A man and his wife had the good fortune to possess a goose which laid a golden egg every day. Lucky though they were, they soon began to think they were not getting rich fast enough, and, imagining the bird must be made of gold inside, they decided to kill it in order to secure the whole store of precious metal at once. But when they cut it open they found it was just like any other goose. Thus, they neither got rich all at once, as they had hoped, nor enjoyed any longer the daily addition to their wealth.

Parallels with the Trust Tax are clear. Deferred taxes held in RRSPs were not included in the flawed analysis of tax leakage. The reason given was that these tax dollars where not available now. As Jim Flaherty said, "I cannot, and I will not, fund today's programs from tomorrow's revenues."

But by killing the sector with punitive taxes and limits on growth, there will actually be less tax revenue, as trusts are bought out, leveraged-up and moved to foreign tax jurisdictions. The end result is a shortfall, and guess who will have to make it up?

Flaherty keeps spinning his "tax leakage" fairy-tale but the threads are beginning to unravel. It's becoming obvious that this is pure fantasy, concocted out of wishful thinking and skewed figures, as more and more respected analysts like RBC Capital Markets and CIBC World Markets are saying.

Well done Mr Flaherty. It seems your goose is cooked.


Pork Barrel Politics

You would think that after the Tories rode the Sponsorship Scandal into power they would be extra, extra careful not to start handing out cash to Conservative-friendly organizations lest they be basted with the same brush.

You would think so, but then along comes Bev Oda, and the odious scent of sponsorship is once again in the air.

As Heritage Minister, Ms Oda has been soliciting suggestions from her caucus members to "provide examples of community activities in your riding that you feel should be receiving federal funding." The questionnaire was found by the NDP after it was left behind in a meeting room on Parliament Hill. Oops, guess you should have put that paper in the recycling bin.

Not only does this represent the setting up of a pre-election slush fund, it's also another example of Harper's ideology-driven approach to policy, rather than merit-based. The usual procedure, according to the Canada Council of the Arts, is to set the criteria first, and then invite submissions. Instead, no criteria exist other than that the cash be distributed to Conservative ridings.

It's lucky for Ms Oda that everyone was so focused on the Afghan detainee scandal, trying to keep up with conflicting information that changed by the hour. With that as a diversion, she was able to slip out a back door in the House of Commons. Hope she didn't let it hit her on the way out.